Who am I? Am I an umbrella or a spider? Am I an umbrella or Miss Umbrella? Am I an umbrella or a work of art? I don't know what I am, I just miss the time when I was an umbrella. I feel that I used to be happier. I used to feel useful and even though I was an umbrella, no one thought that I had feelings or thoughts. But now it is not like that, but there is no one who wants to think about these things. I don't know why human are so selfish and allow manipulation and change in anything and unfortunately they do it without permission.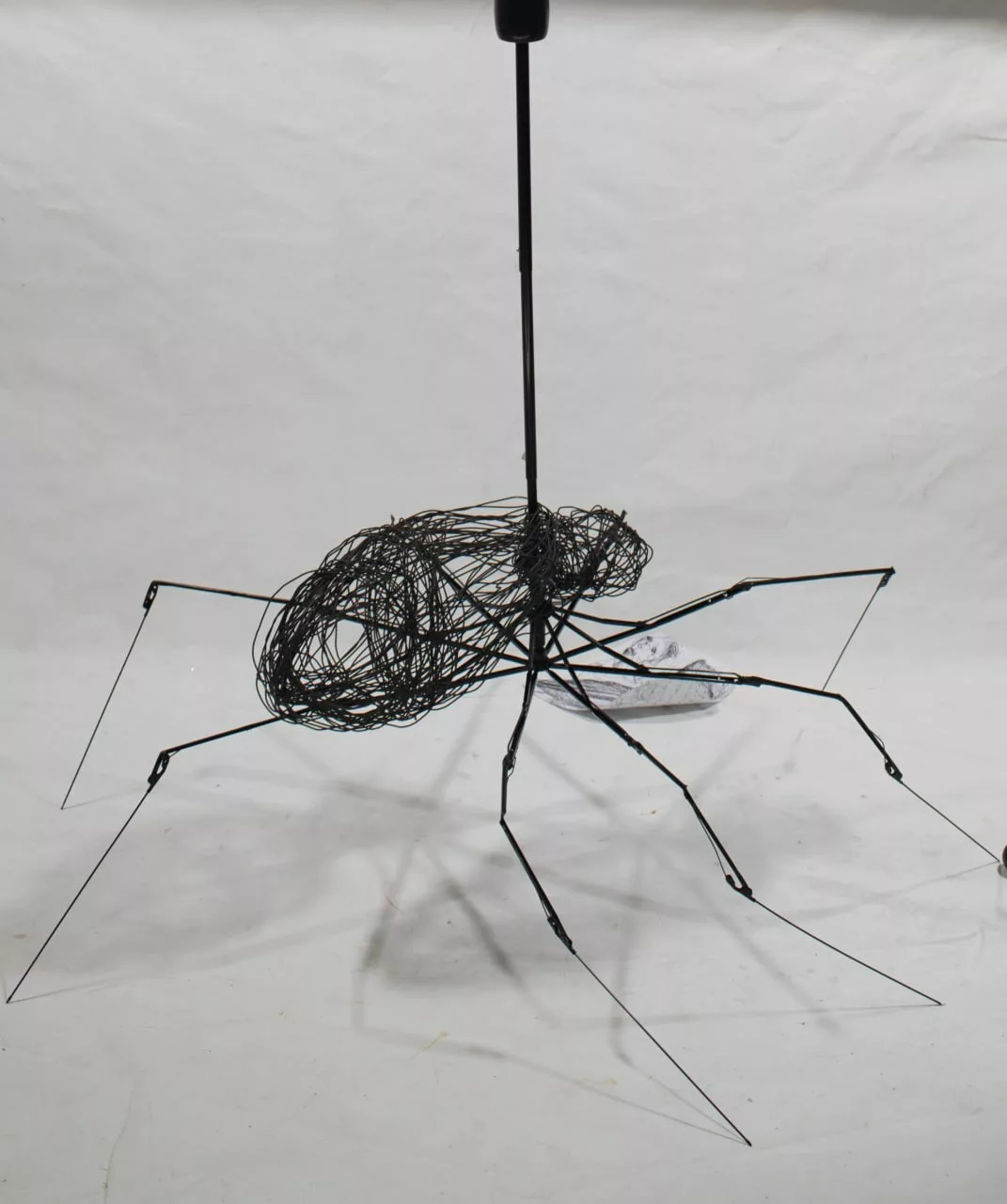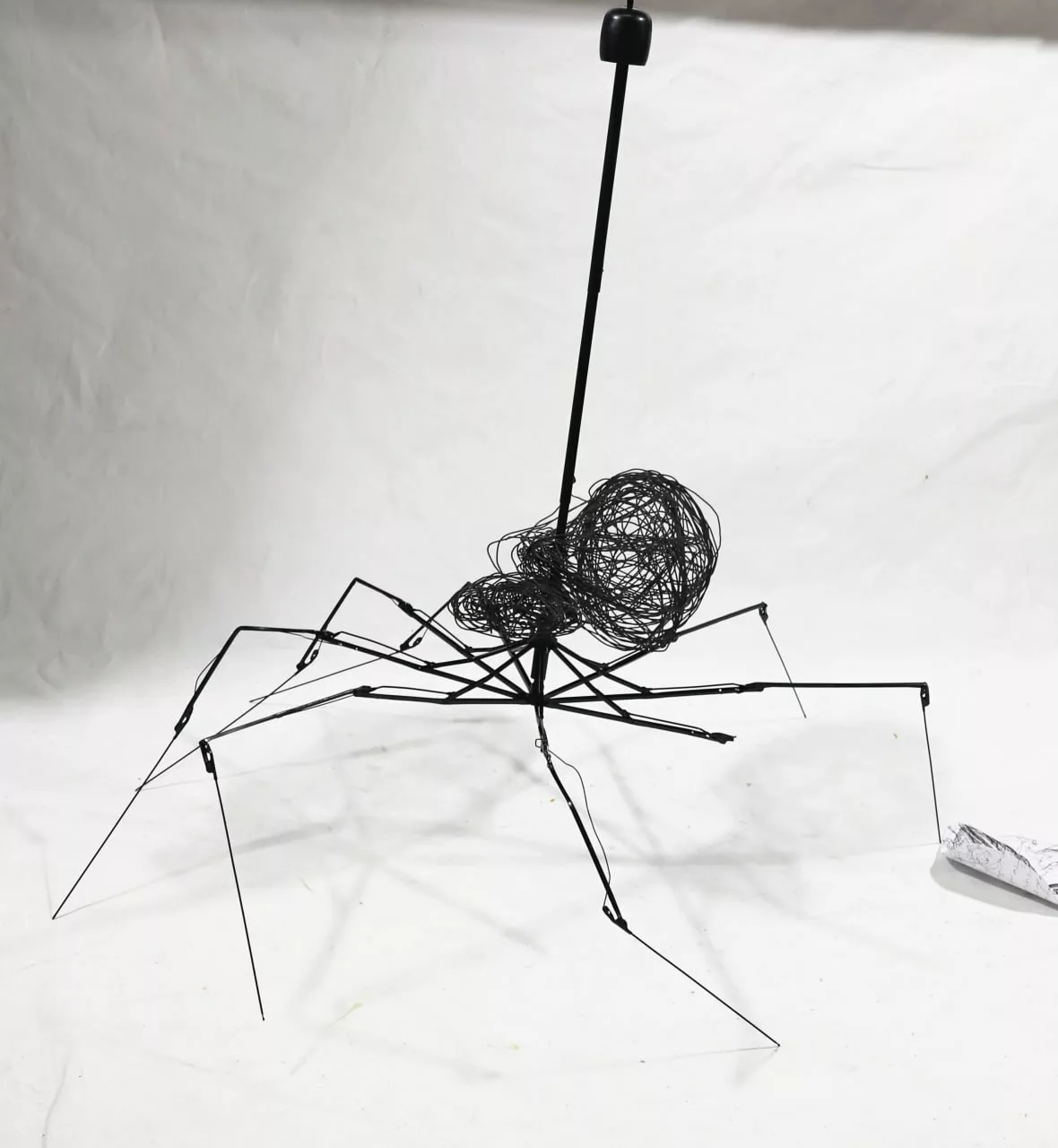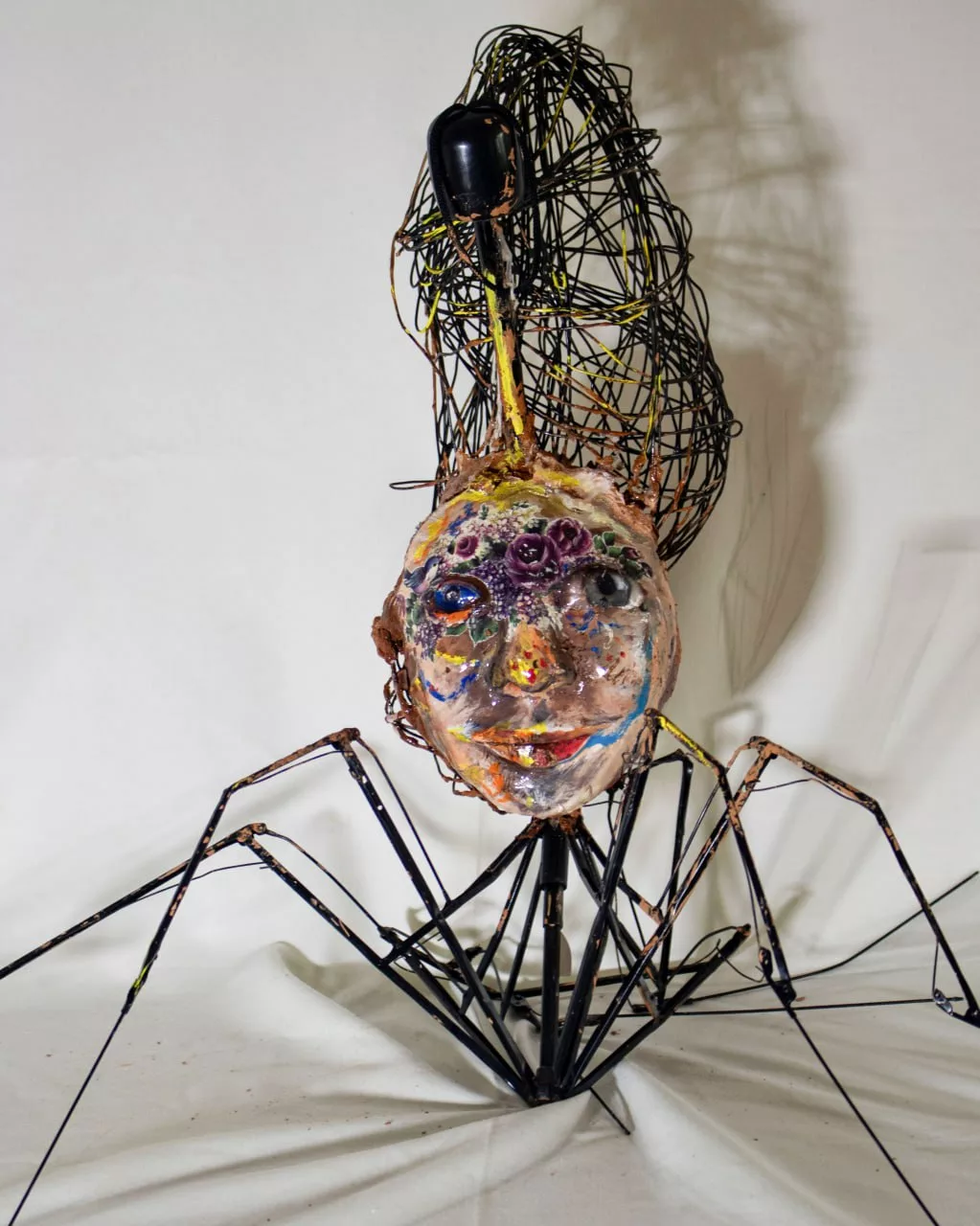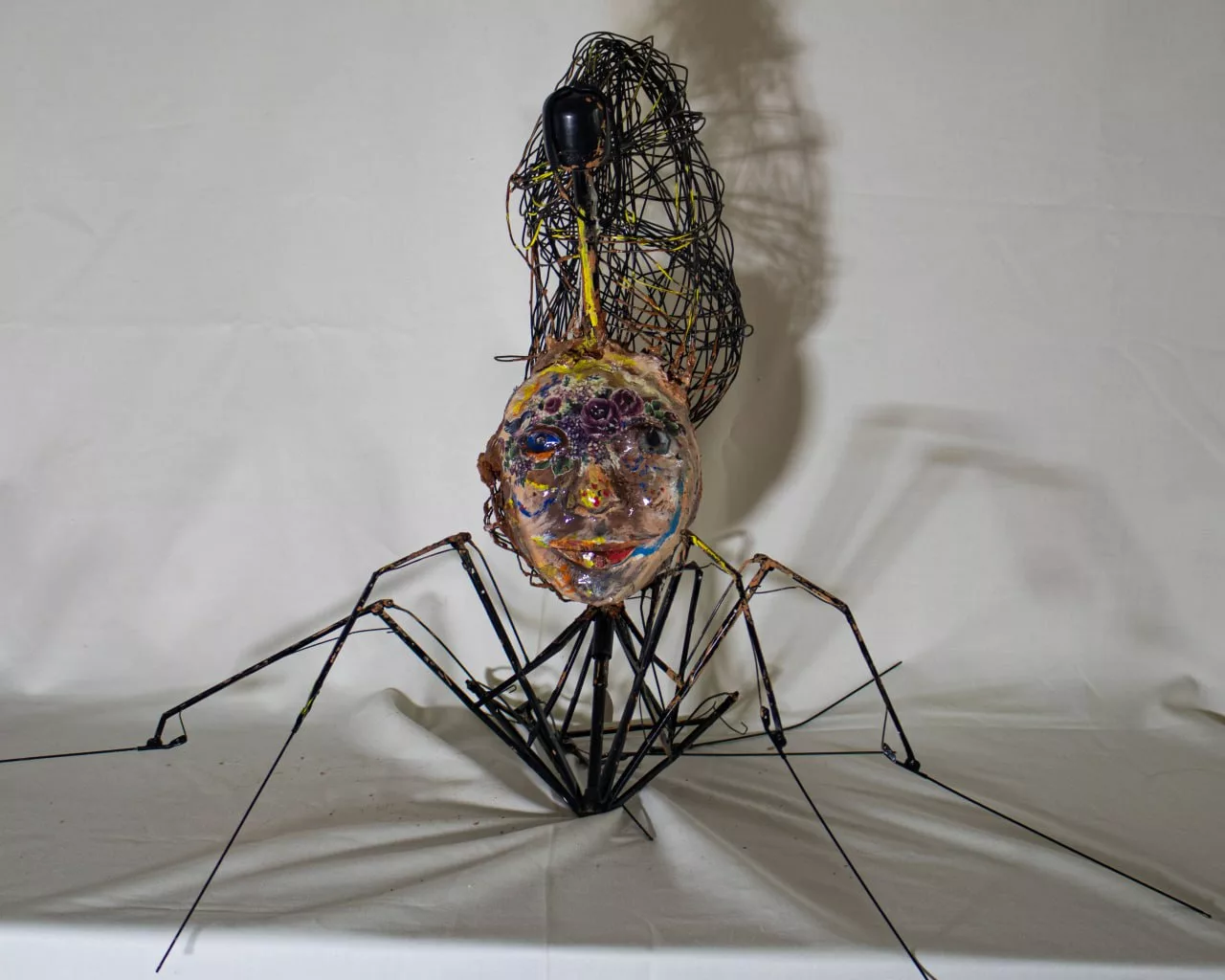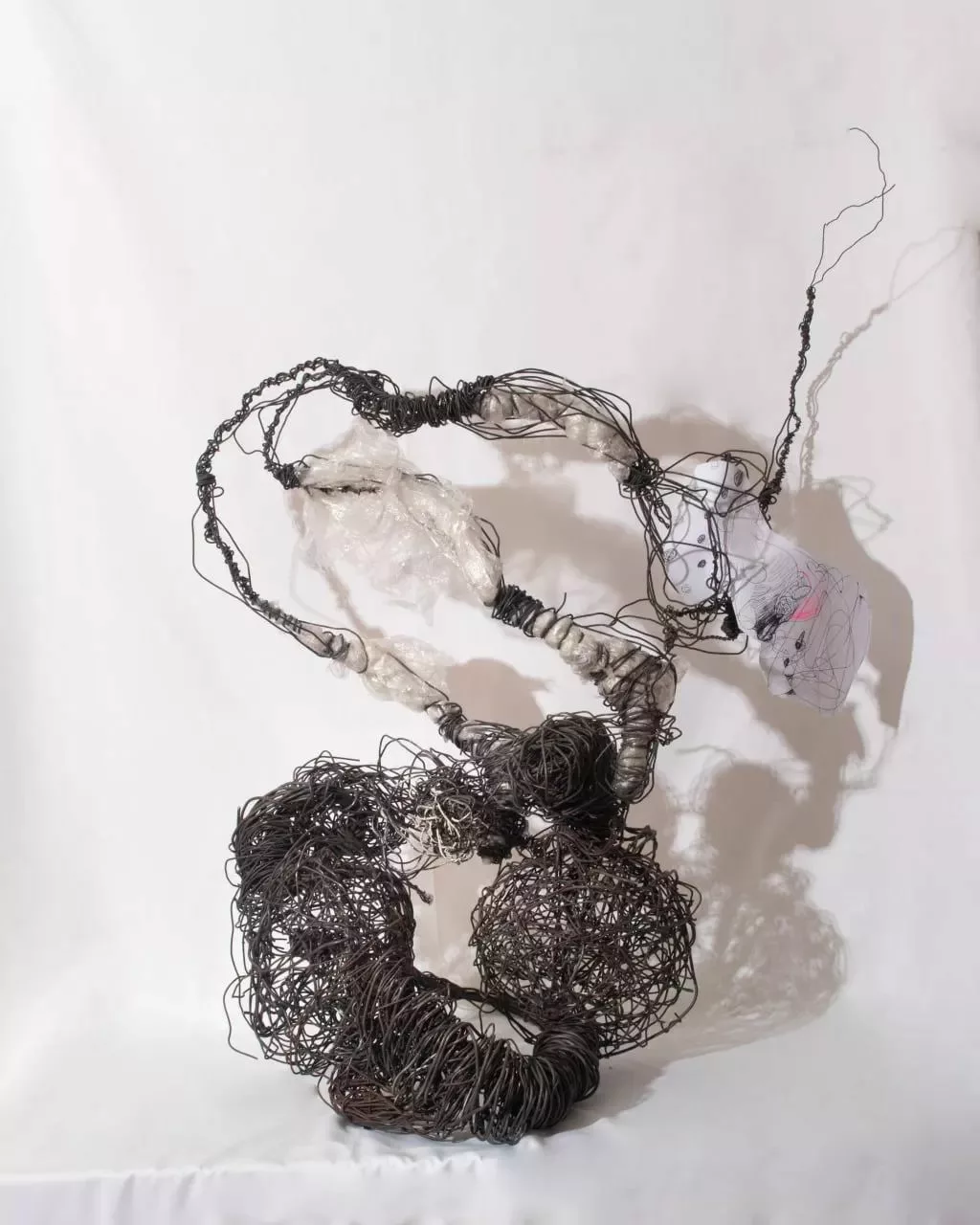 Tablecloth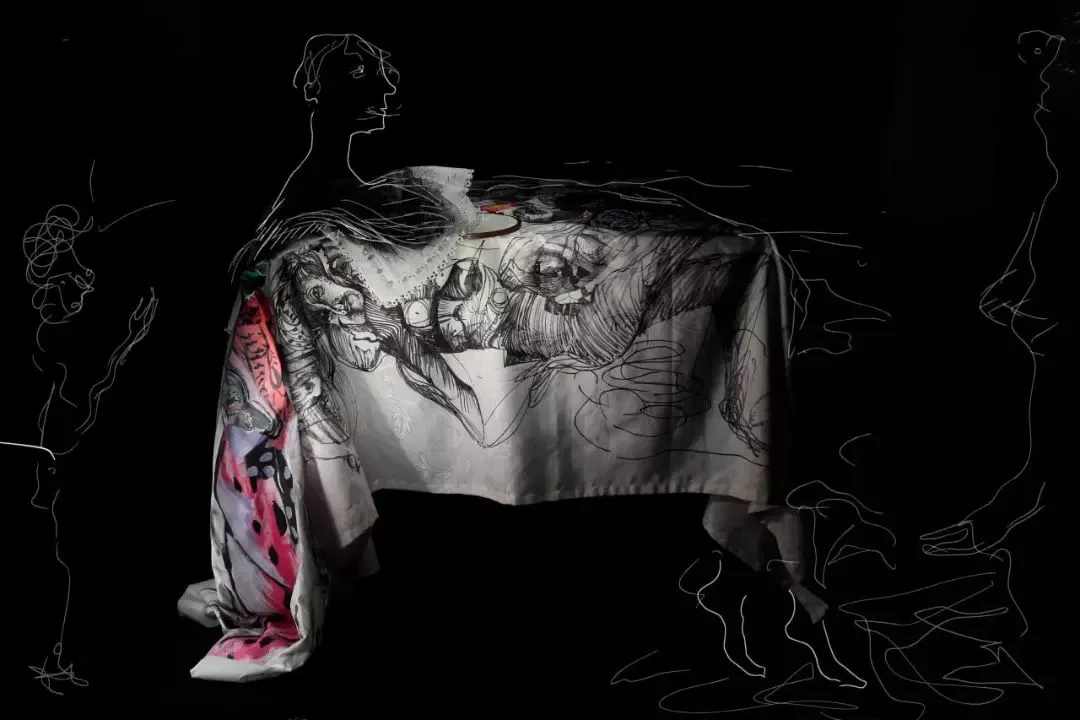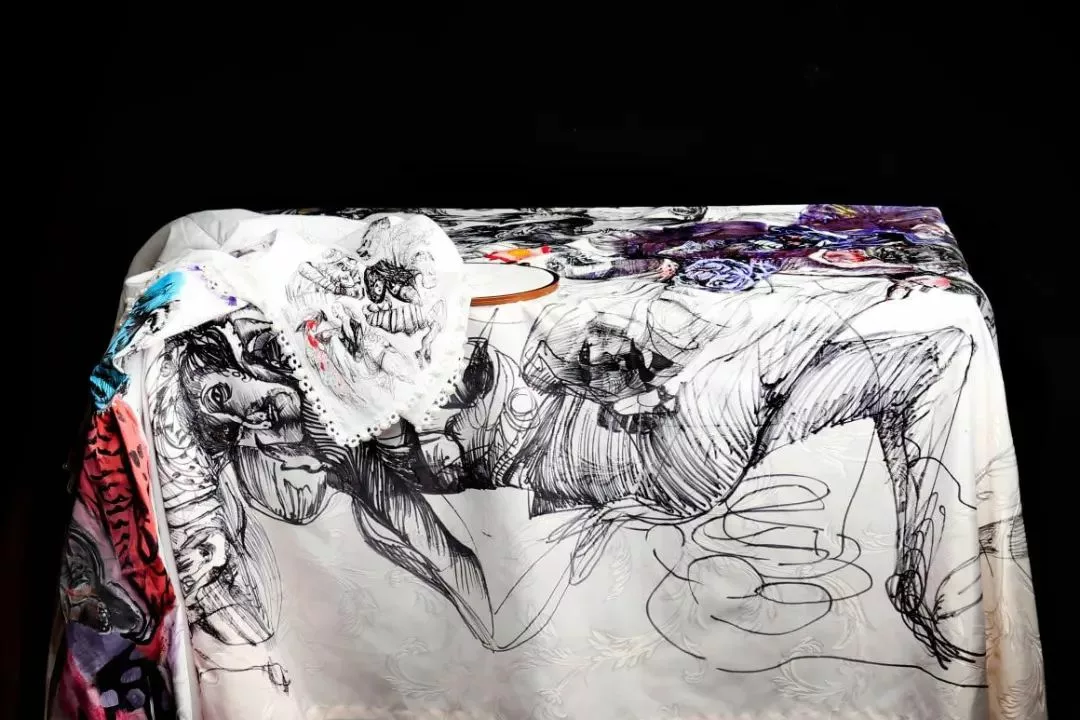 Sculpture
140×179 cm
IN ADDITION TO COMMUNICATING WITH OURSELVES, ANIMALS AND NATURE, WE ALL COMMUNICATE WITH OTHER BEINGS CALLED OBJECTS TO MEET OUR DAILY NEEDS. A TABLECLOTH IS ONE OF THESE OBJECTS THAT WE SIT NEXT TO THE TABLECLOTH MANY TIMES DURING THE DAY UNDER THE PRETEXT OF HAVING MEALS, SOMETIMES ALONE AND SOMETIMES WITH OUR FAMILY AND SOMETIMES WITH OUR FRIENDS UNDER THE PRETEXT OF HAVING TEA AND COFFEE NEXT TO THEM, BUT SOMETHING WHAT WE DON'T KNOW IS THAT THE TABLECLOTHS ARE ALIVE AND COLLECT ALL OUR FEELINGS AND EMOTIONS AND KNOW THE STORIES OF EACH ONE OF US. SOMETIMES I THINK THE TABLES WOULD NEVER LAST WITHOUT THE PRESENCE OF A TABLECLOTH BECAUSE OF KNOWING THIS VOLUME OF EMOTIONS AND ANECDOTES.
Performance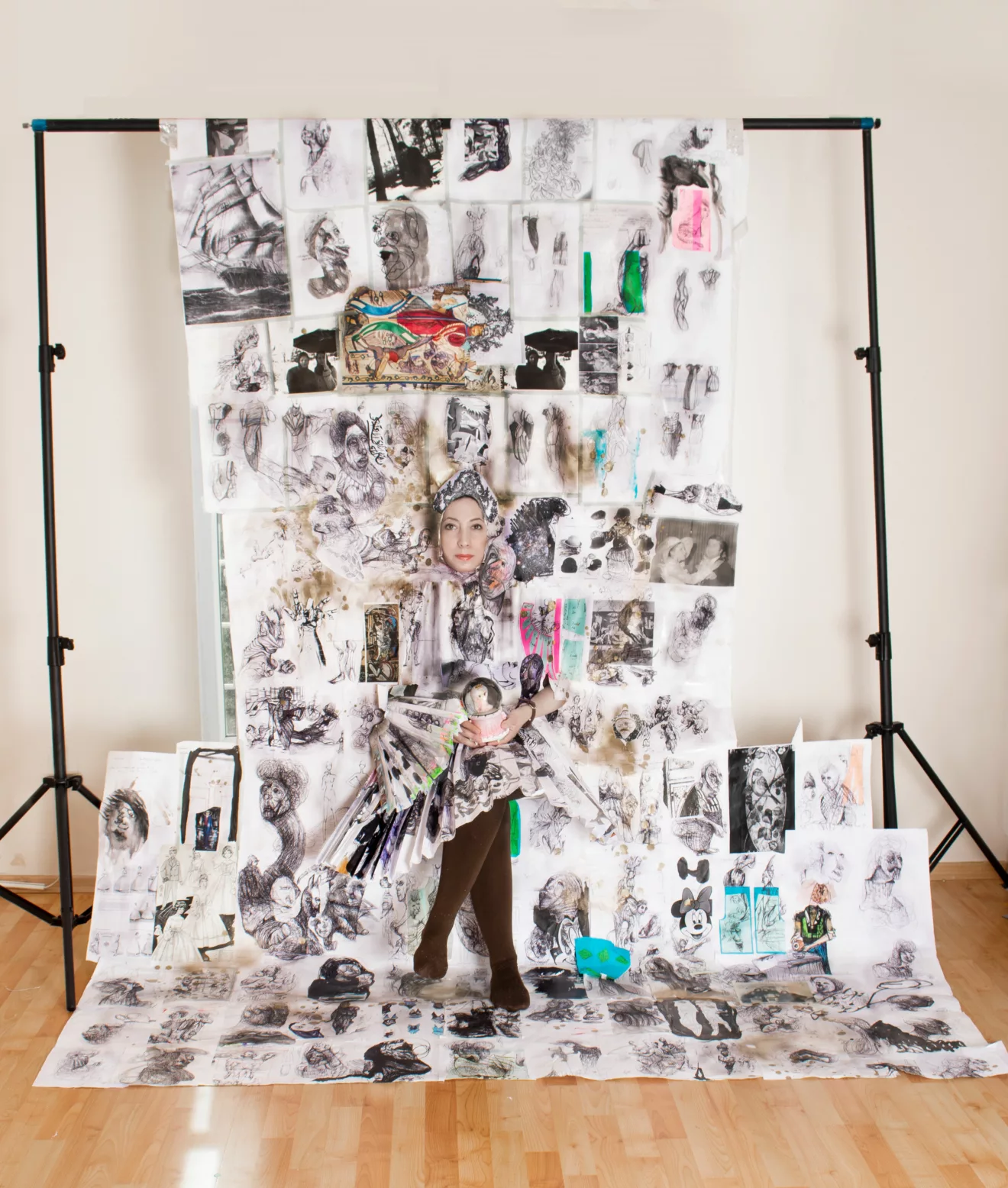 This is a performance, it is done in a living room of a house and it is with the presence of my people in four days, and by designing and pasting and collage, I finish this work so that it surrounds the whole room from the walls and the floor. Then I cover it with epoxy. That is the room of my mind and how it is ideas from moment to moment They come to me. I don't have a moment of peace and it is so painful.
AUTUMN 1401
THIS WORK CONSISTS OF THREE PARTS. THESE THREE PARTS ARE AN ALLEGORY OF SKY, EARTH AND UNDER GROUND. IN THE UPPER PART, THAT IS, THE SKY, YOU SEE A REBELIOUS WOMAN WITH BLOODY FEET, AND IN THE MIDDLE PART, THAT IS, THE EARTH, YOU SEE A LIFELESS WOMAN, AND IN THE LAST PART, WHERE THE CONTINUATION OF THE WORK IS DRAWN ON THE GROUND, YOU SEE THE SPIRITS OF PAST WOMEN AND FUTURE WOMEN PIECES ARE GATHERING FROM UNDER GROUND AND COMING TO THE SURFACE OF THE EARTH. THEY ARE ACHIEVING PERFECTION AND COMPLETING THE PUZZLE OF THEIR FEMININITY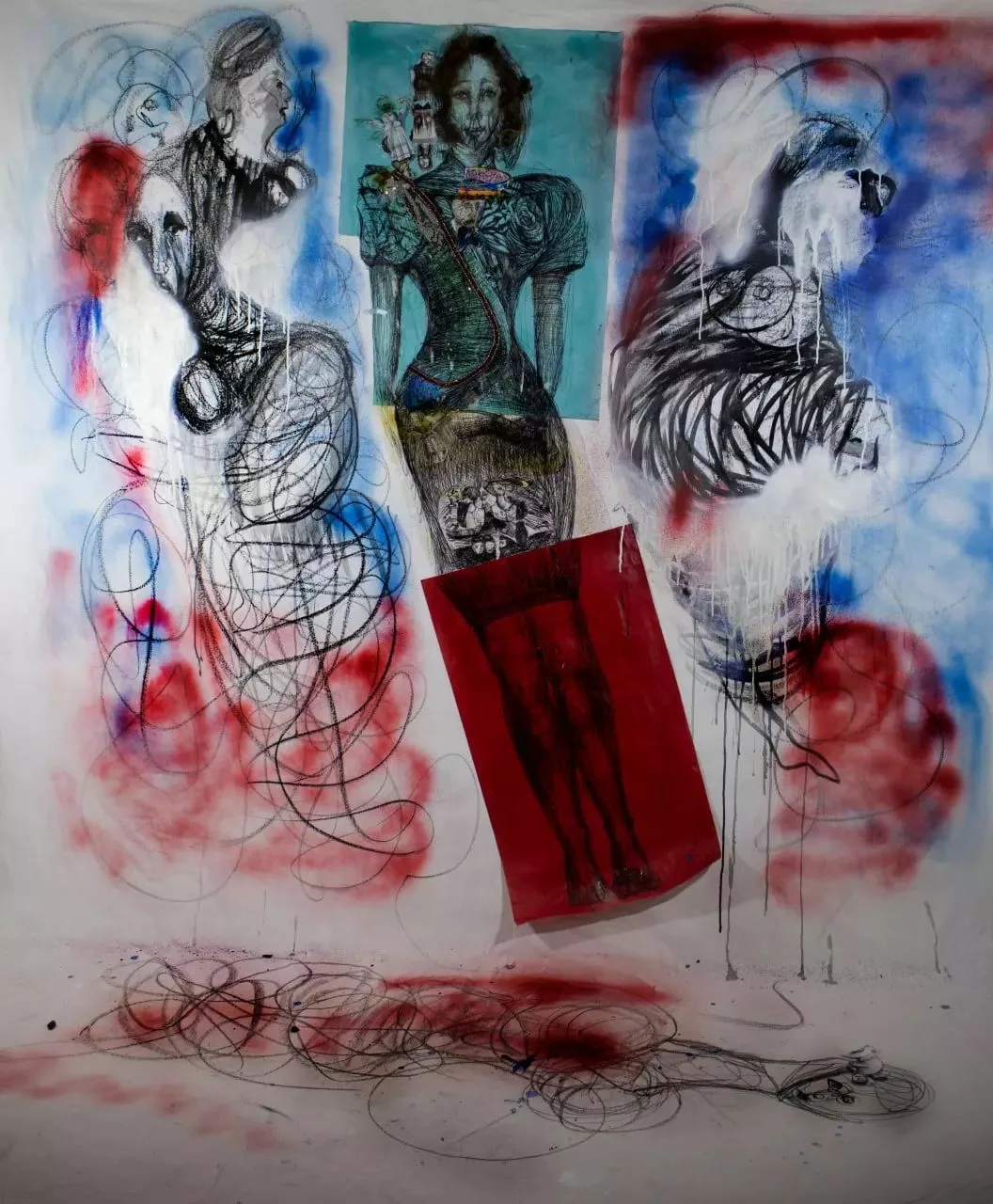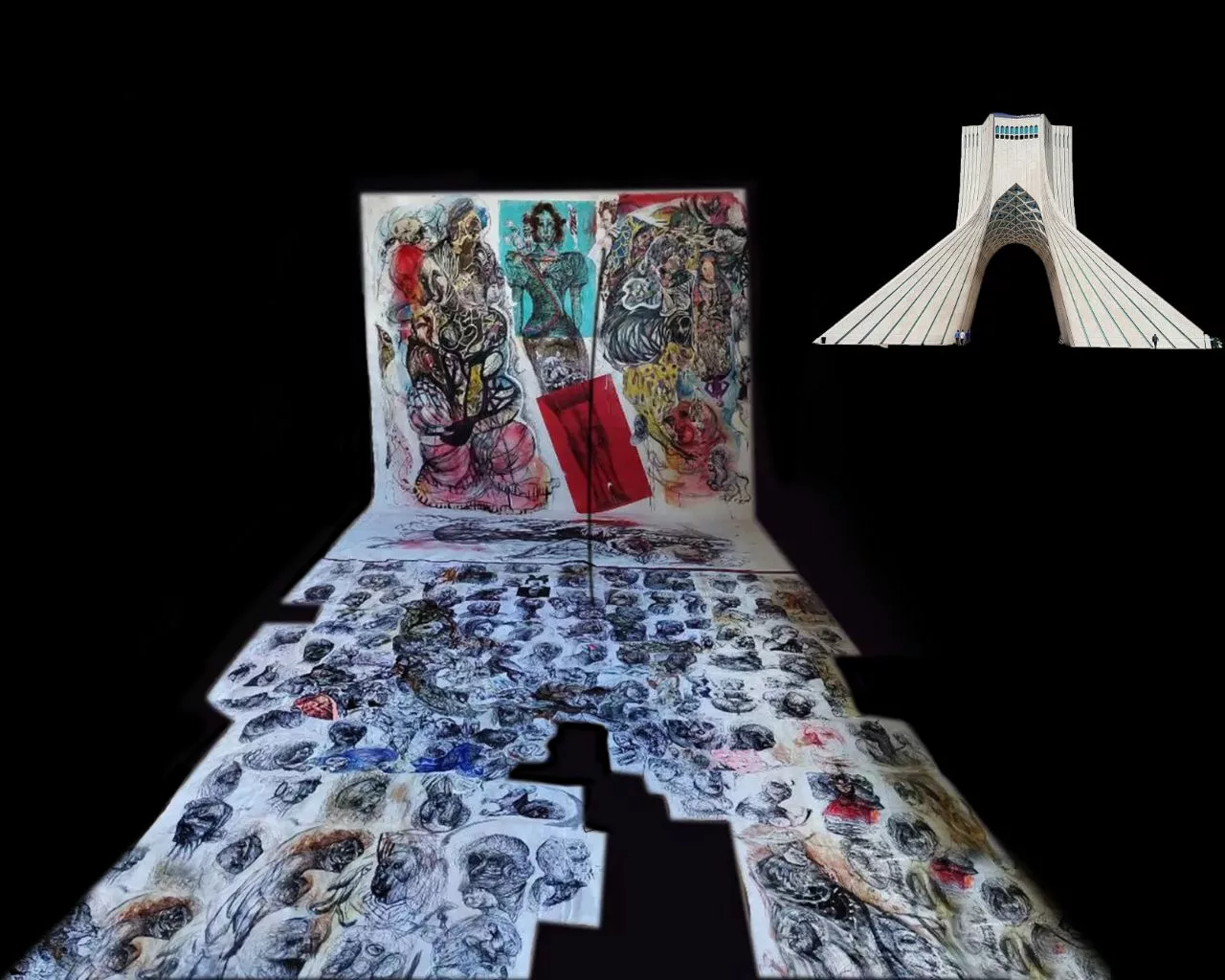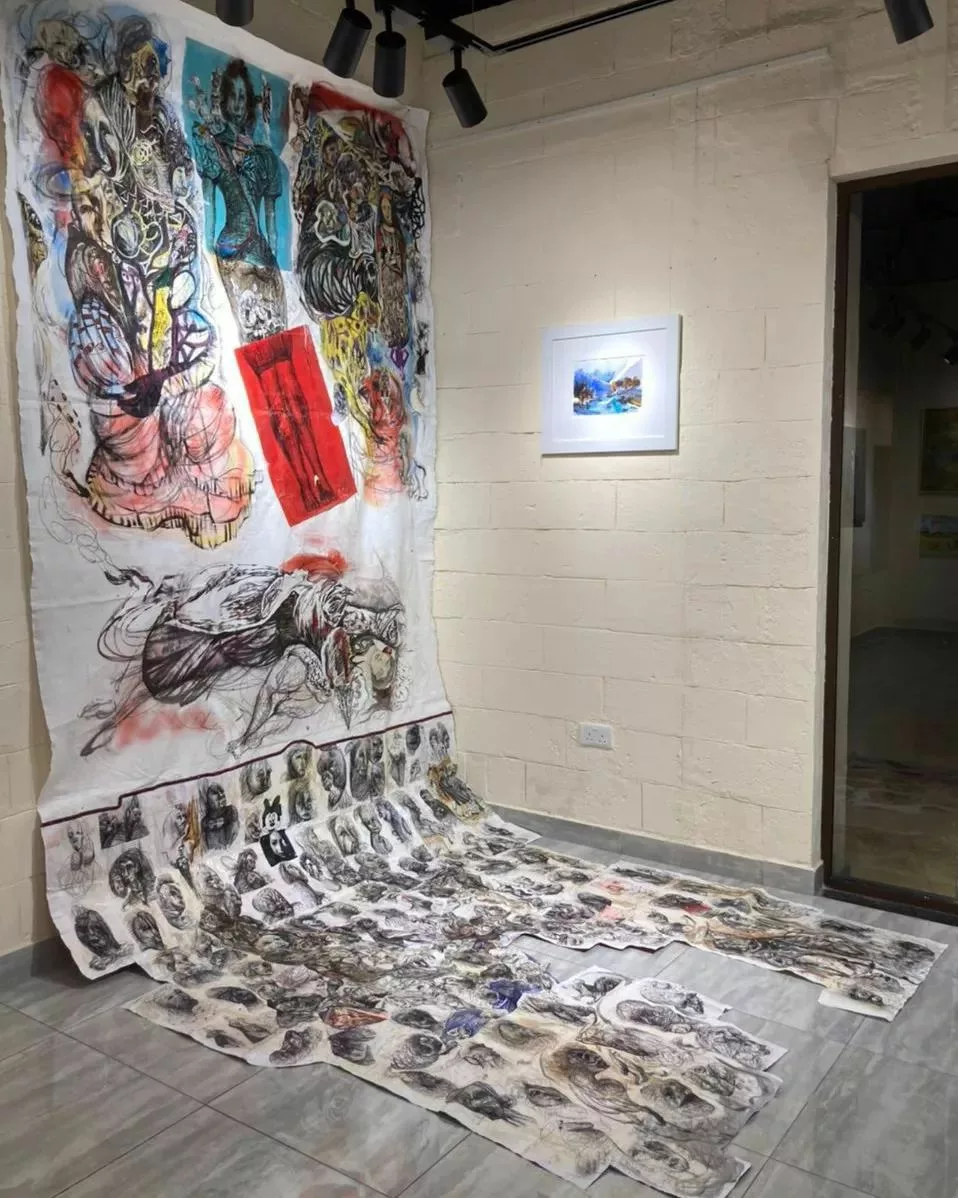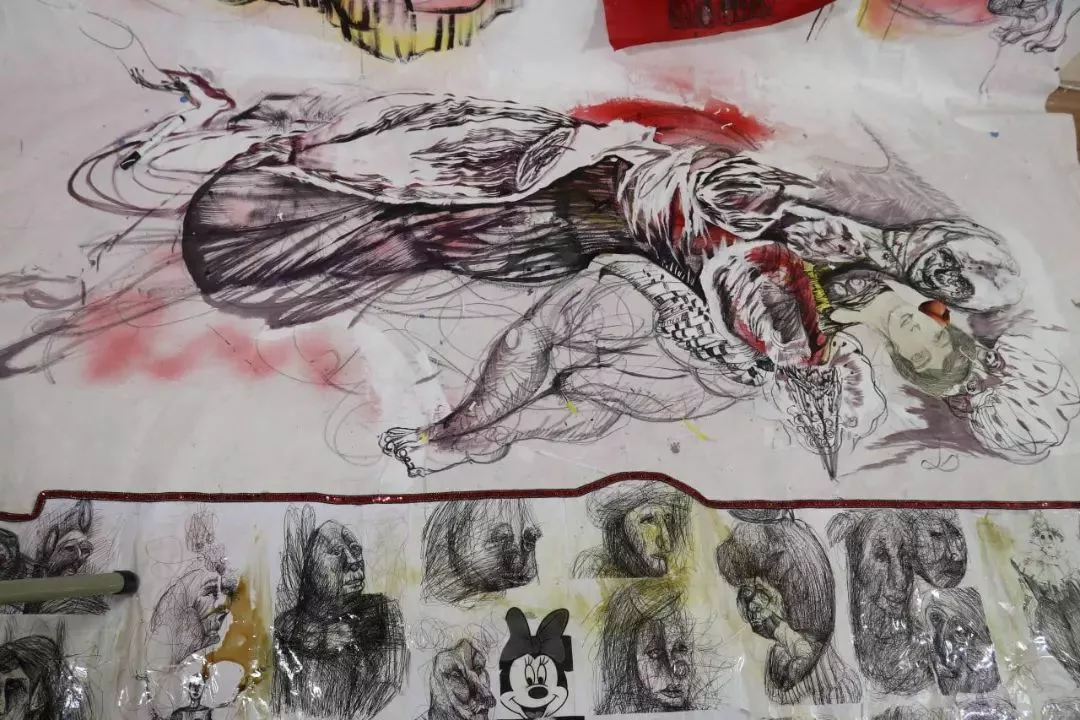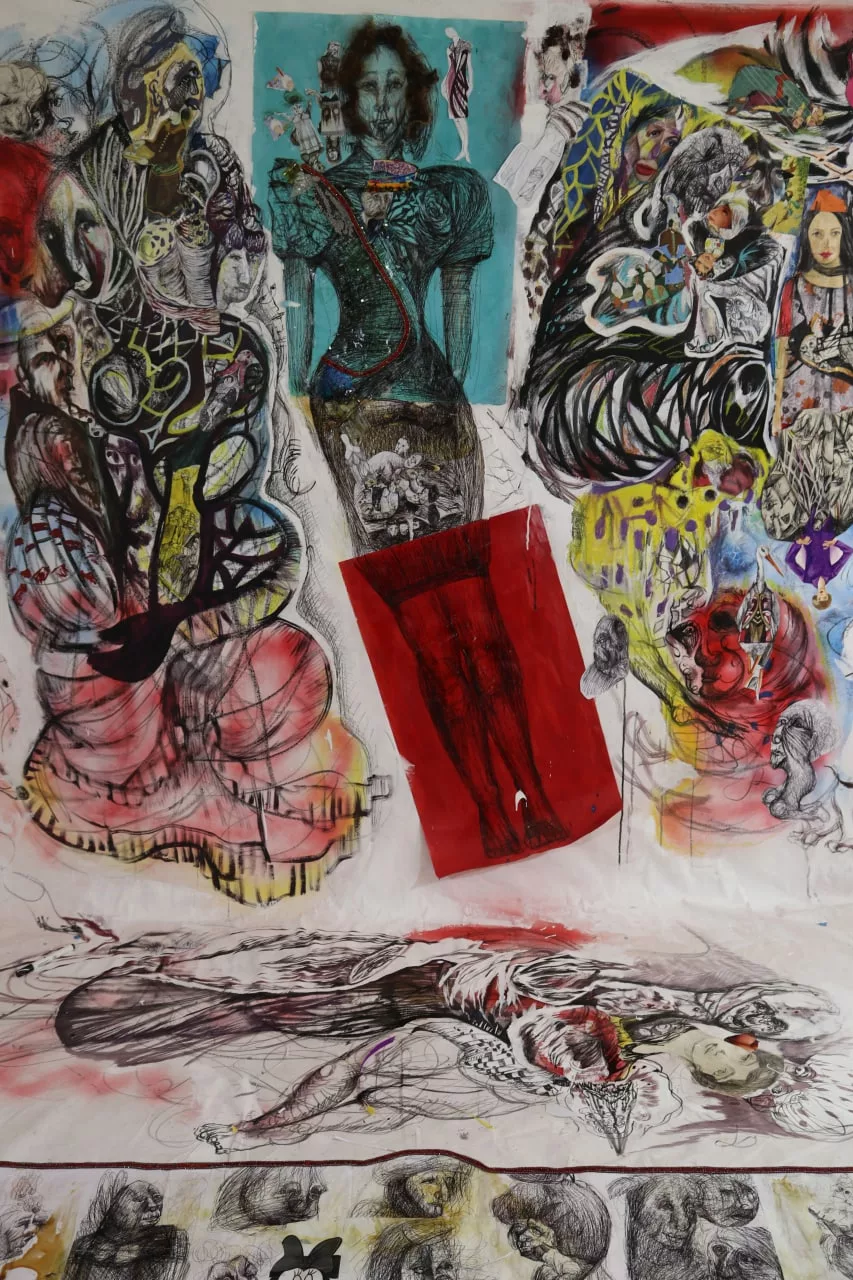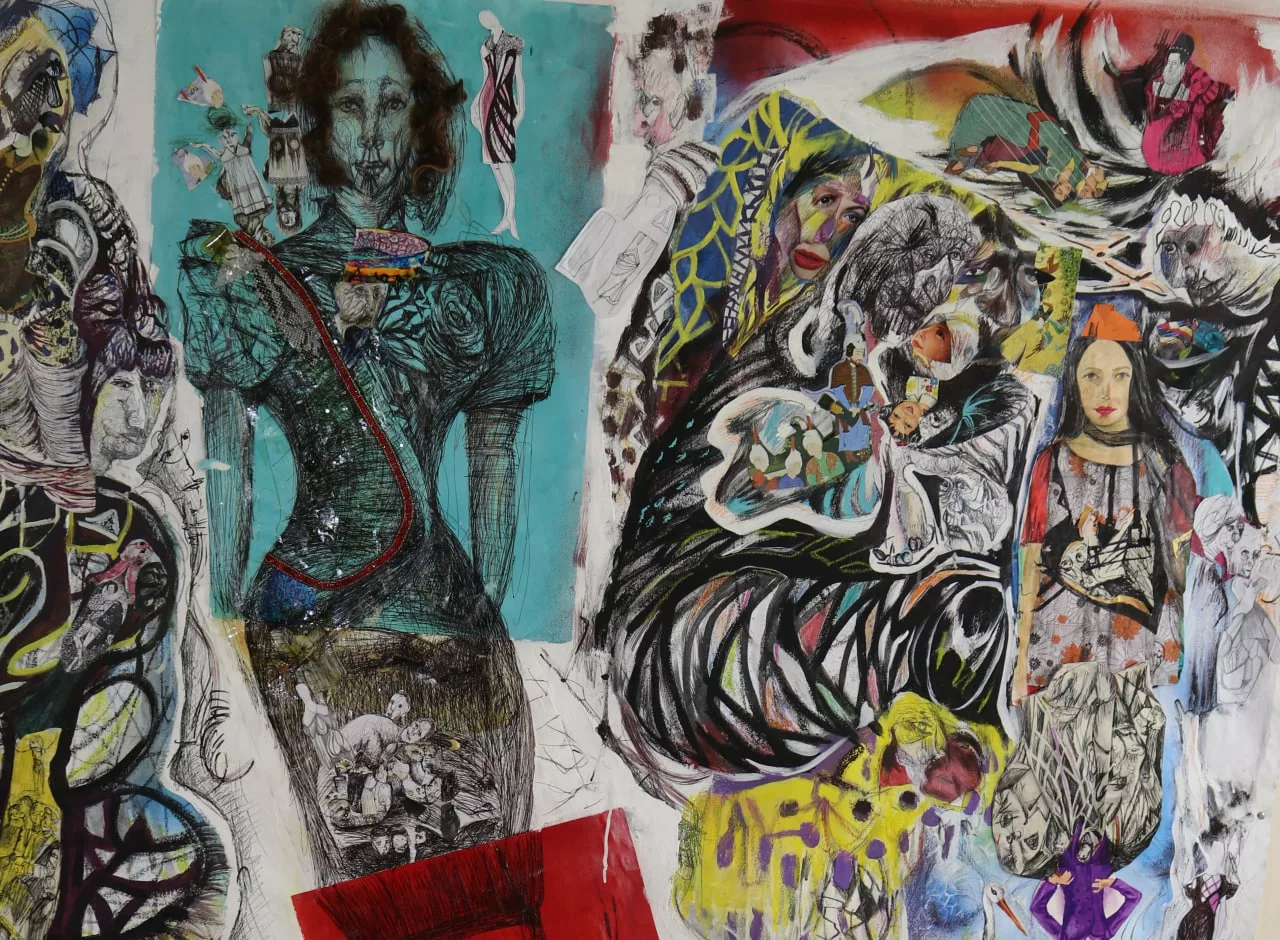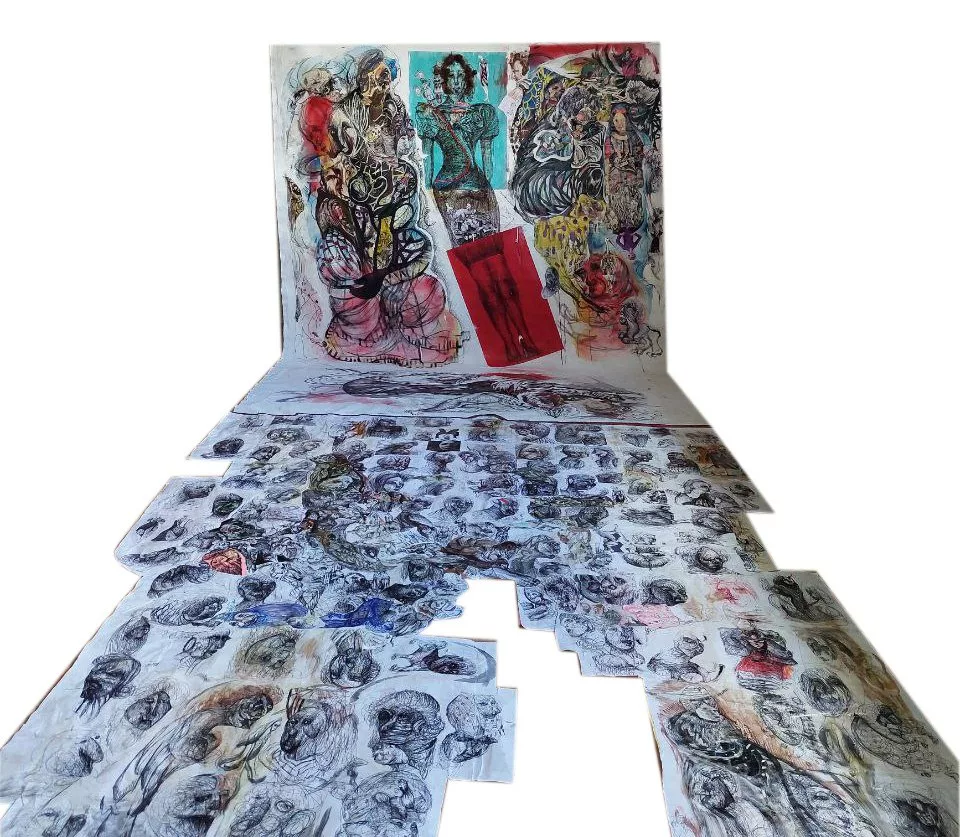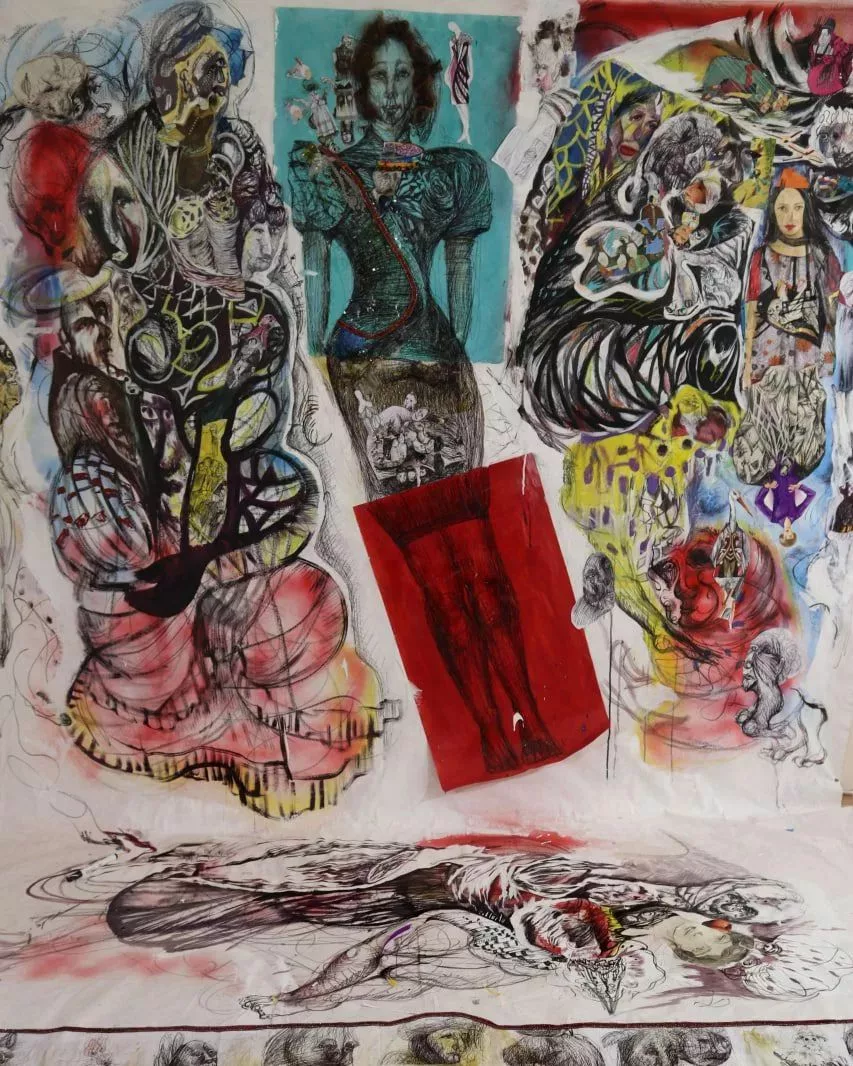 Resurrectıon
Installatıon
180X 200X103 C M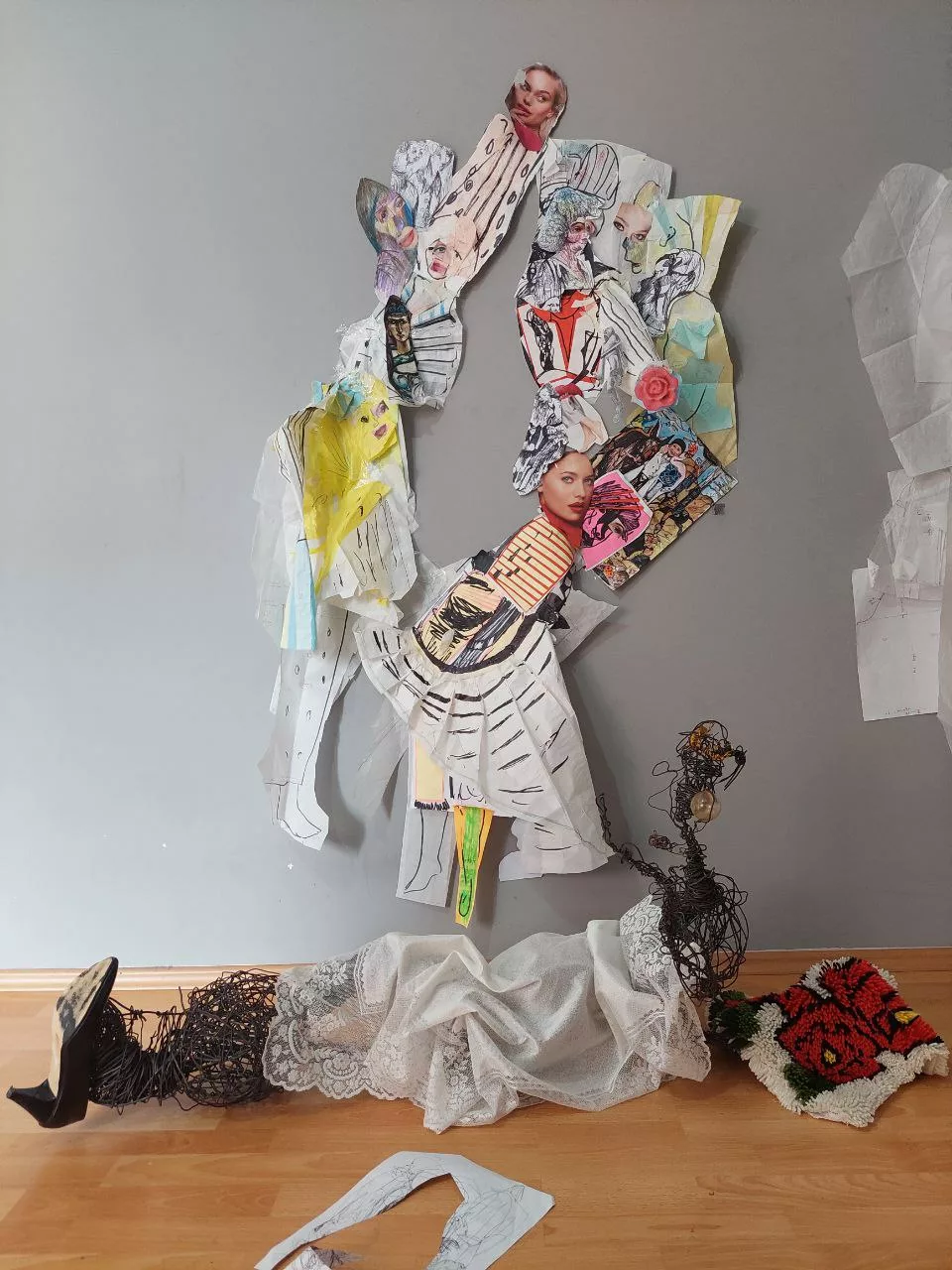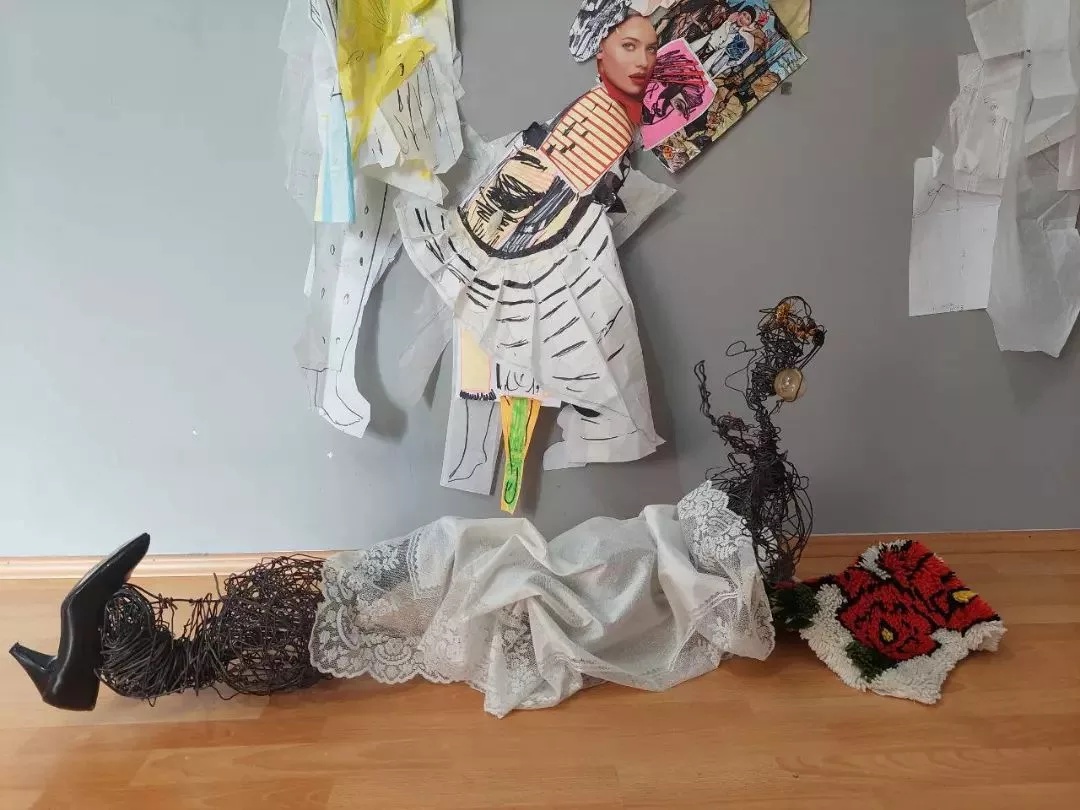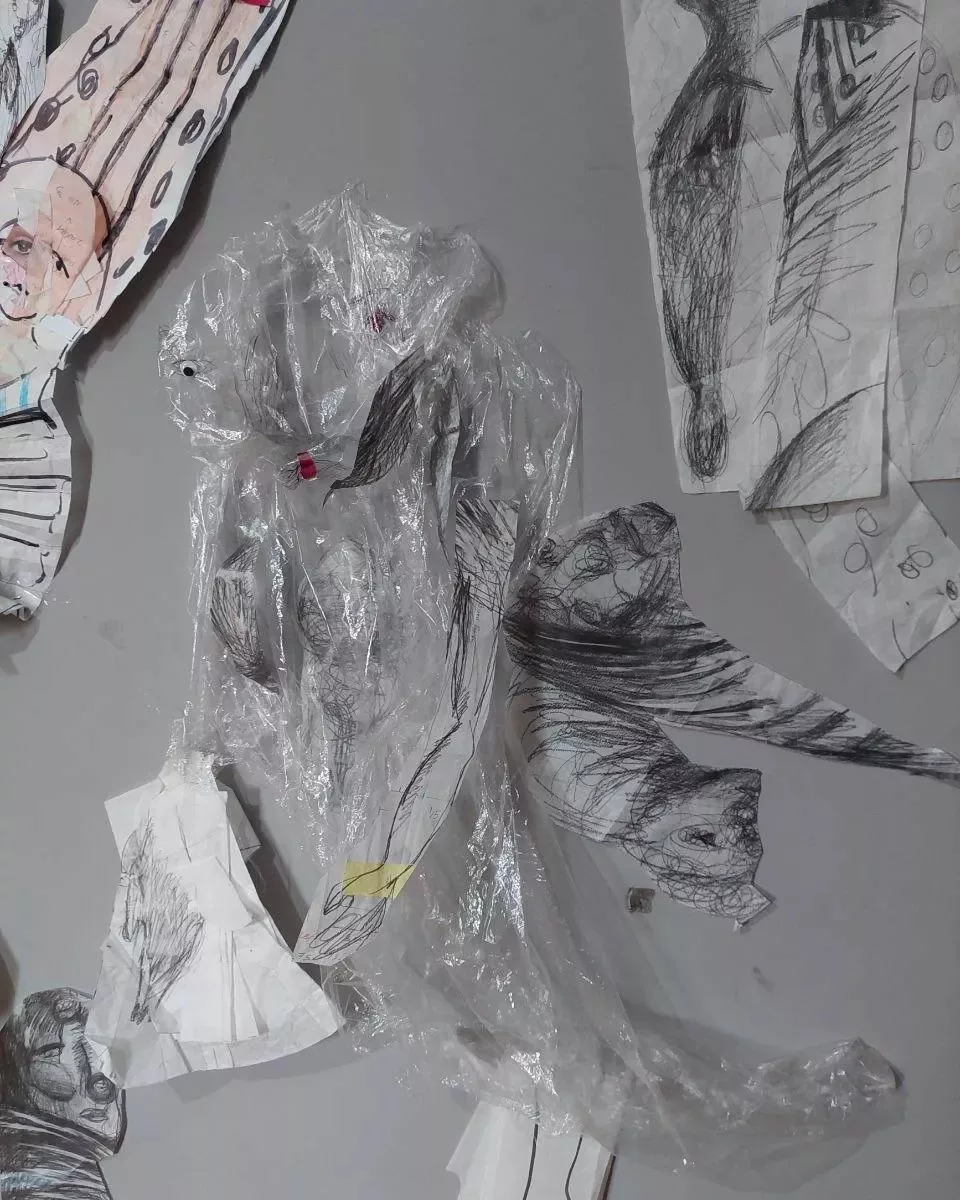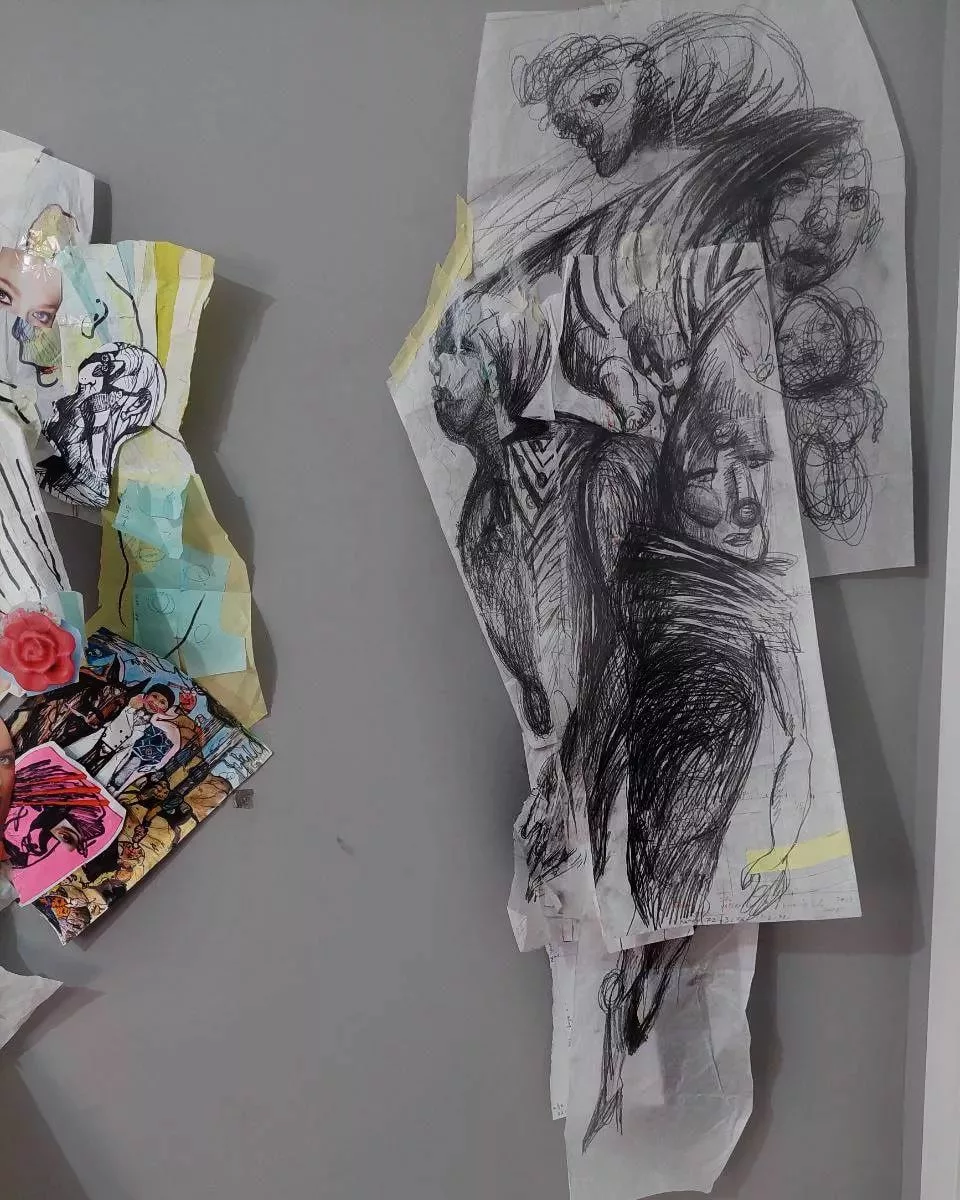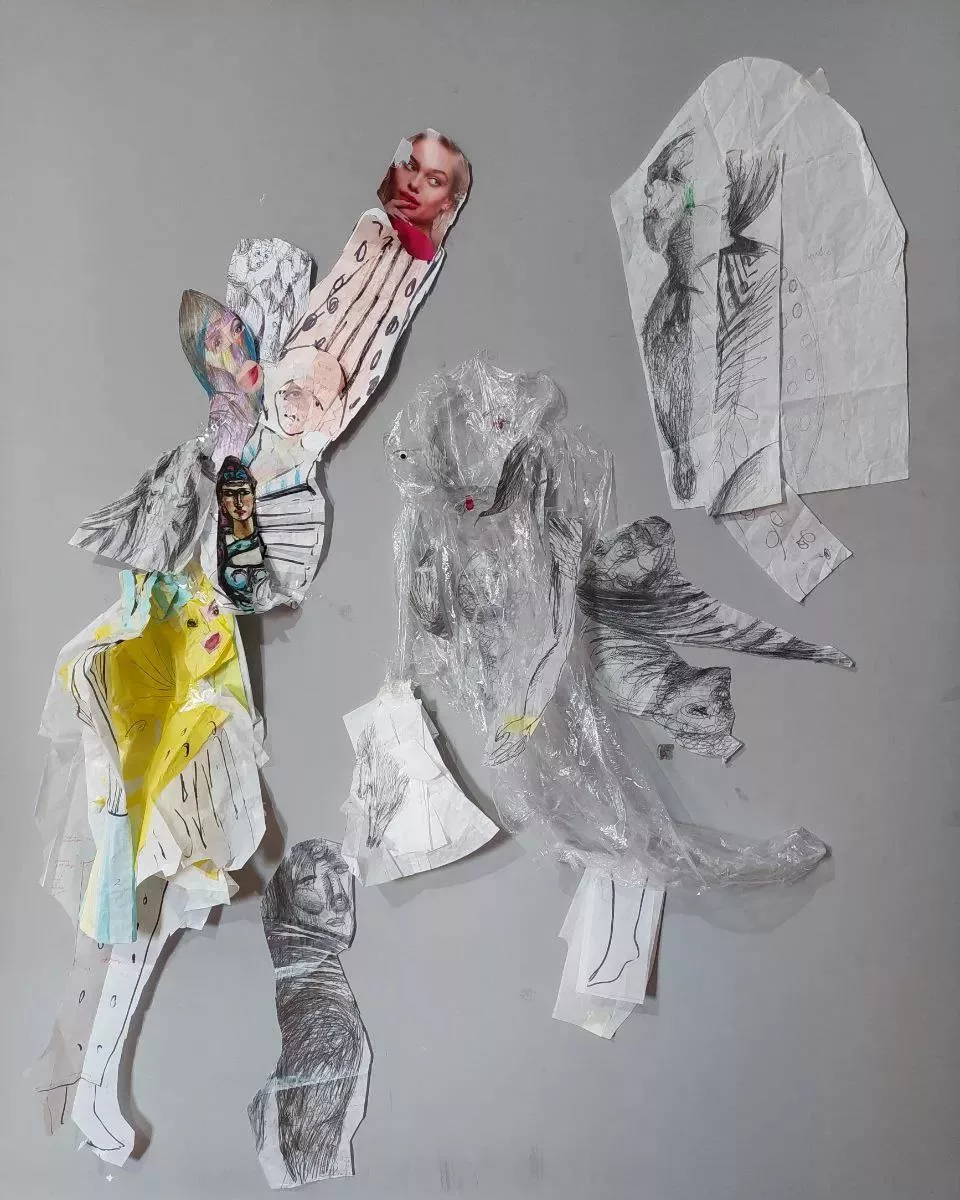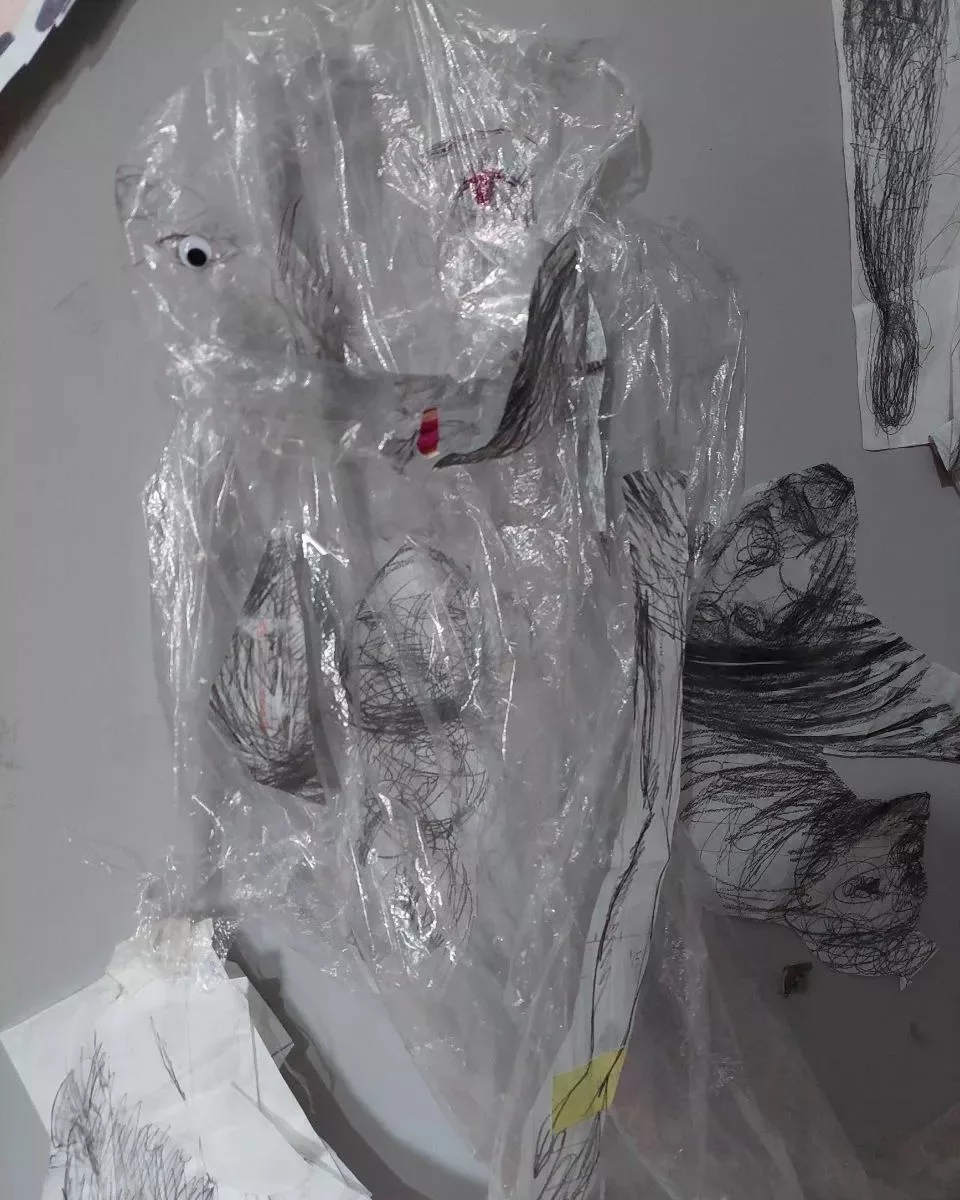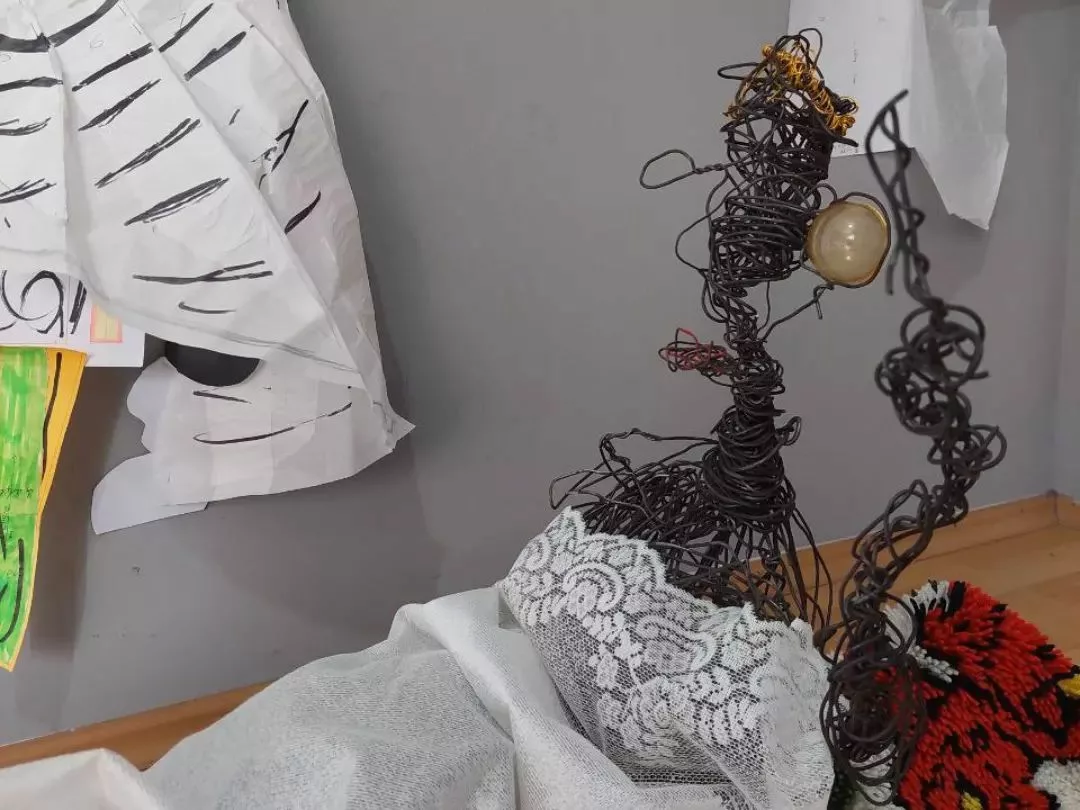 Collage